Galloway and Southern Ayrshire Biosphere
Galloway and Southern Ayrshire UNESCO Biosphere has been recognised internationally as a world class environment for people and nature. The UNESCO Biosphere designation is recognition of the fantastic array of landscapes, wildlife, cultural heritage and learning opportunities that SW Scotland offers for communities, businesses and visitors to experience and celebrate in a sustainable way. A Biosphere is a place of cooperation and collaboration that shows that a sustainable way of living is not only possible but already happening!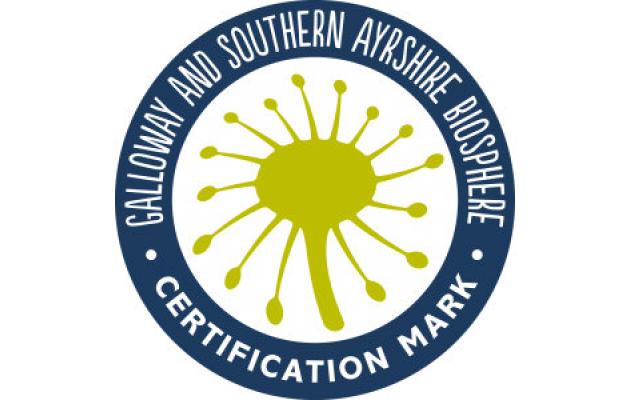 All Biospheres around the world share three main functions:
Conservation: promoting the preservation of wildlife, habitats and landscape.
Learning: supporting a better understanding of nature and global issues.
Development: fostering a sustainable economy and society.
They also share a commitment to address: Climate Change: supporting mitigation and adaptation in a changing global environment
Solway View Holidays is a Gold Award Member of the Green Tourism Business Scheme (GTBS) and a Proud Supporter of the Galloway and South Ayrshire Biosphere and we recognise our key impacts to be in the six principles of:
Help to conserve the natural resources of the Biosphere
Support the economy to benefit people and nature
Promote cultural heritage and local products
Contribute to the health and well-being of the community
Develop knowledge, understanding and promote research
Raise awareness of the Galloway and Southern Ayrshire Biosphere
Balmangan Farm & Solway View Holidays we will strive to:
Adopt the highest environmental standards in all areas of operation, by meeting

&

exceeding all relevant legislative requirements.
Regularly assess our farm

&

holiday site activities and identify areas where we can minimise our impacts.
Minimise waste through careful and efficient use of all materials and energy.
Purchase sustainable and local products/services wherever feasible [recycled,

FSC

or low environmental impact products and energy from renewable tariffs].
Publicise our environmental position.
Engage

&

encourage guests in good environmental practice. Inform guests of involvement in environmental action through our Guest Charter visitor charter
Reduce risks from environmental, health or safety hazards for guests and visitors near our operations.
Adopt a green transport strategy, including travelling to and from our location.
Adopt a green energy strategy, utilising renewable energy where possible. The campsite is powered by Tina the Turner our 15kw wind turbine.
Aim to include environmental and ethical considerations in investment decisions.
Assist in developing solutions to environmental problems in our own business and in our sector.
Continually assess the environmental impact of all our operations and set meaningful and realistic targets to improve our performance.
Solway View Holidays is a Gold Award member of the Green Tourism Business Scheme.
Promote and raise awareness of the Galloway and Southern Ayrshire Biosphere
Commit to help promote and support our local community and economy.