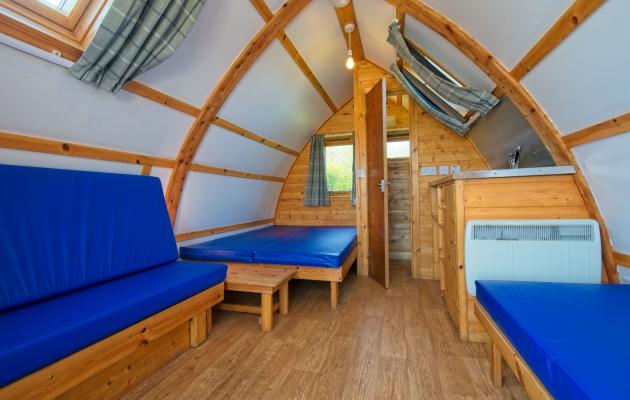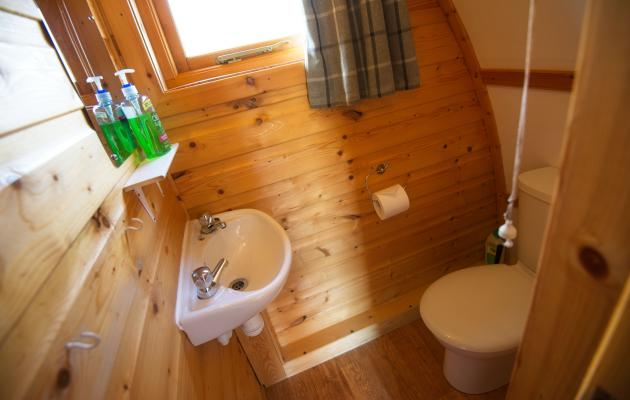 What's included in the Wigwams?
Inside all Solway View wigwams:
Microwave/Grill
Kettle
Toaster
Fridge
En-suite

WC

(plus use of the heated modern

WC

/shower block on site)
Outside all Solway View wigwam camping pods:
Parking area
Picnic Bench
Camp Fire area
Sea View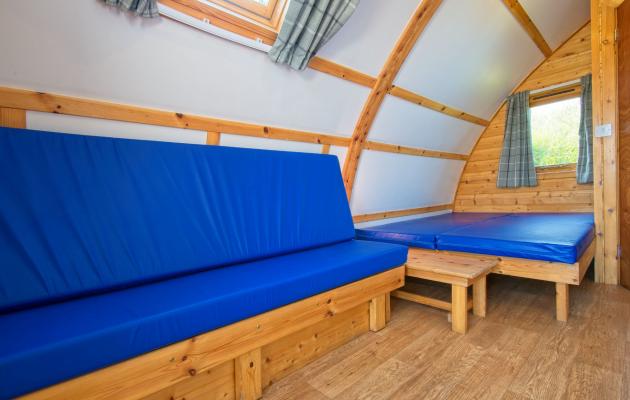 On Site Facilities
2 Modern, heated

WC

/Shower blocks
1 Disabled

WC

&

Shower
Farm and Woodland Walks
Cooking Areas with dish wash facilities
Caravan

&

Camping Site
Wooden Wigwam Camping Pod
Highchair

&

Baby Bath available
Children's Play Area
Space for play/ball games
Pet Play Area (lead free zone)
Recycling (cans/bottles)

&

Compost Bins
Laundry Facility
Shieling Dryer (drying tent – free

&

eco-friendly)
Campfires allowed – Firewood for sale
Secure Bike Storage Area
16 amp electric connection
Elsan Disposal points
Grey water disposal drain
Pet-Friendly Wigwam Holidays
Pets/Dogs are welcome in the Wigwams. Max 2 pets per wigwam. Please bring own pet basket/bed.
We are happy to welcome well-behaved dogs onto our campsite in Dumfries & Galloway. There are paths along the coast which are great for longer dog walks. We also have an allocated dog-friendly play area on the campsite where your dog can have a good run around. This is fully enclosed and allows the dog to be off lead. All of the beaches around the area are dog-friendly and so are many of the cafes in Kirkcudbright.
Nearby Kirkcudbright
Kirkcudbright is the nearest town and has a great selection of independent shops & supermarkets for all your cooking needs. It's a great place to stock up with camping supplies and food before heading to our campsite. If you want to eat out – there are plenty of excellent food establishments & takeaways. Should you need one, there is a good taxi service from Kirkcudbright.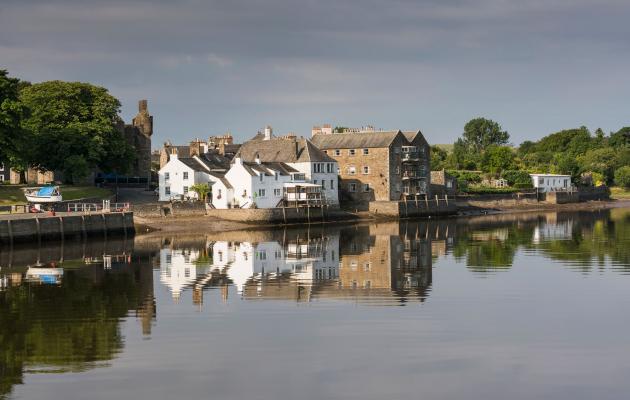 FAQs
Are you open all year?
Yes (with exception of dates 20th – 27th December).
Why isn't the booking system showing the unit I am looking for?
We may not have availability or there may be an issue with the search criteria e.g., number of nights.  Please ensure you have put in the correct arrival/departure dates and that your search criteria meet the minimum number of nights for type of accommodation/pitch. If you wish help, please either email us at solwayviewholidays@gmail.com or call us on 01557 870206. Our office is open between 9am-8pm Monday to Saturday.
Do I pay a deposit to make the booking?
Yes. A 25% deposit is paid at the time of booking with the remaining balance due 14 days before arrival. Bookings for arrival within 14 days will pay the balance in full.
(During these unsettled times of travel restrictions, we are offering a fully refunded deposit or a transfer of dates if your holiday is affected by restrictions).  
How can I add extras after I've already booked?
Yes, you are able to add extras after booking.  Please either email us at solwayviewholidays@gmail.com or call us on 01557 870206. Our office is open between 9am-8pm Monday to Saturday.
Can we book as a group?
Yes, however we cannot accept hen/stag or party groups, who may create noise/behaviour issues.  Please call us before booking to discuss your group.  When booking as a group, it is better to book under one booking. If booking separately, please put a note on your booking to highlight your group connection and this will help to ensure we have you together.
Can we book the whole site?
Yes! You can book the whole campsite. We welcome school groups, outdoor pursuits groups as well as groups for special occasions. To discuss your plans, please either email us at solwayviewholidays@gmail.com or call us on 01557 870206. Our office is open between 9am-8pm Monday to Saturday.
Do you have a minimum night stay?
Yes. Our wigwams have a two night minimum stay.
Bank holiday weekends are a minimum 3-night stay. 
Summer Holidays July – September: 3/4/7 night basis, Monday and Friday changeover days apply.
What do I need to bring with me if I'm staying in a wigwam?
We want your stay to be as relaxing as possible, we provide a microwave/grill, kettle, toaster, fridge(with ice box), toaster, washing up liquid/drying cloth, toilet roll and hand soap. Please bring sleeping bags/bedding and pillows, your own towels and your own crockery/cutlery and pans/microwave dishes.
Can we cook in the wigwams?
Plenty of ways to cook. The wigwams come equipped with a microwave/grill, toaster and kettle which you can use to prepare food. We also have a camper's kitchen nearby with gas hobs and tables to allow you to cook inside but we'd also recommend getting the full camping experience by using your personal fire pit outside!  
Can I bring my dog?
Dogs are welcome (large dogs that are classified under the Dangerous Dogs Act are not permitted). Dogs must be kept on a lead at all times except in the dog play area. They must not be left unattended, even in the dog play area. Please clean up immediately after your dog. Please remember to bring your pets' bedding too!
Can I hire a fire pit from you?
No need, every wigwam has its own fire pit supplied for you to enjoy during your stay. We sell the firewood at Reception and have marshmallows too!
Can I bring my own BBQ?
You can bring your own bbq as long as it is raised off the ground and does not burn the grass. Disposable bbq's should be on a stand. We also provide a fire pit at each pitch and it can be used to bbq.
Can I bring my own firewood?
No. We sell sustainably sourced kiln dried firewood that is great value and has an extremely low spark risk and ask that you only use this wood on site.
Can I smoke in the wigwams?
Smoking is strictly prohibited inside the wigwams.
What time can I arrive and depart?
Check in for wigwams is from 3.30pm-8pm. Check out is by 10.30am. 
Will I be allocated a wigwam?
Yes, we will email you before arrival with full arrival information and the name of your designated Wigwam.